The company Joyetech continues to replenish its army of AIO devices with recruits. She, without that looking impressive, has recently grown to an incredible size. And, it would seem, what else can be offered to a demanding and overwhelmed consumer with similar offers? Think nothing? But the developers do not think so, and undertake all sorts of "techniques" in order to stand out against the general background. 
I present to you Joyetech Teros Starter Kit .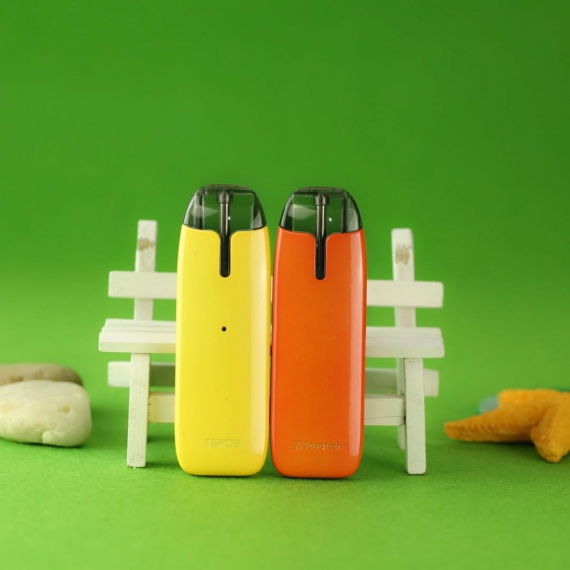 Dimensions: 90 x 29 x 12mm 
Weight: 57.5g Case 
material: plastic 
Power: built-in 480mAh 
Cartridge capacity: 2ml 
Evaporator resistance: 05Ω (not confirmed) 
Voltage range:1.85V permanently 
Operating mode: POWER 
Protection: low / high resistance, overheating, short circuit, overcharge / overdischarge 
Micro-USB port / charging: yes 
Color: see photo below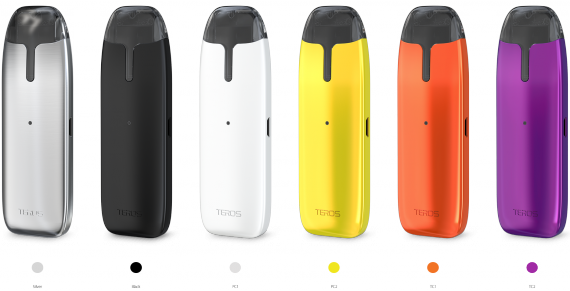 Package
contents – Teros mod 
– 2pcs replaceable cartridge ) 
– USB cable 
– user manual 
– warranty card 
Focus On www.ave40.com For More Vape Kits.   
And what about our hero? It looks not bad – this is the usual vap stick of which hundreds. Overall dimensions are quite small – however, this does not easily hide in a medium-sized palm.



As a "bait" for users, a certain piece or zest was put on the hook, with which the developers decided to attract attention.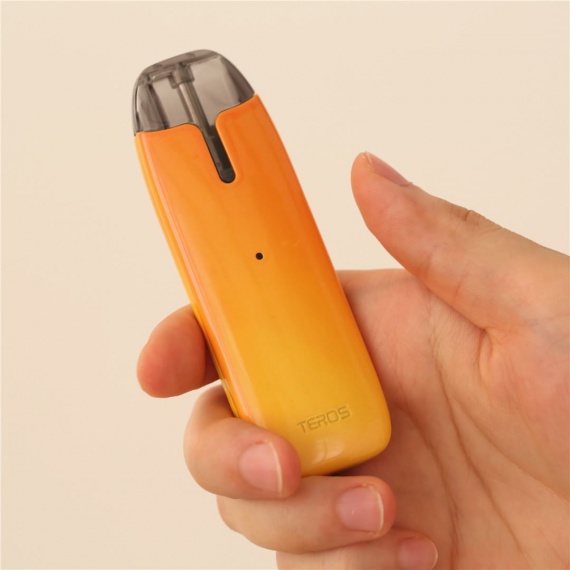 So, the palette of coloring options is decent, and the manufacturer added two more variations-innovations to this diversity.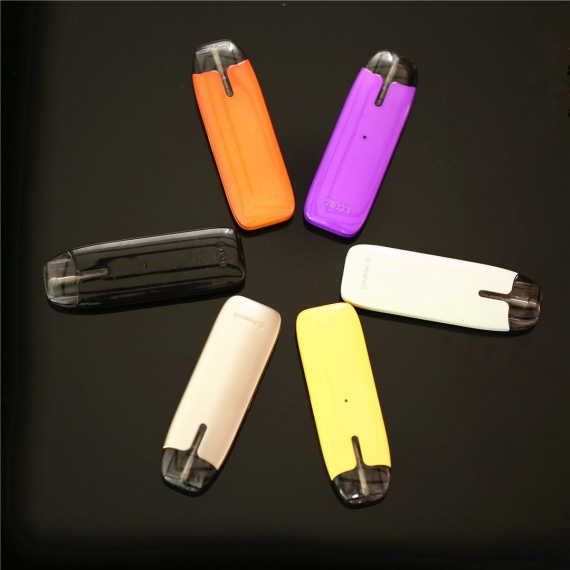 The first is made of thermoplastic, that is, it will change color for a short time under the influence of a temperature change.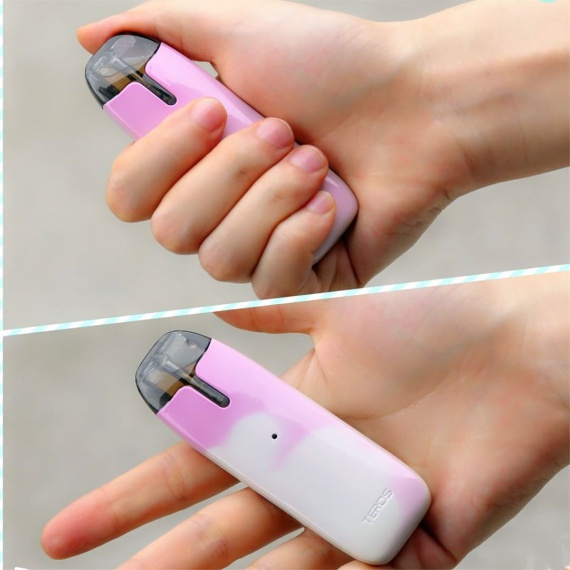 The second, as I understand it, version is made of a special plastic that reacts to ultraviolet radiation, that is, to direct sunlight. How it works, you can see in this video .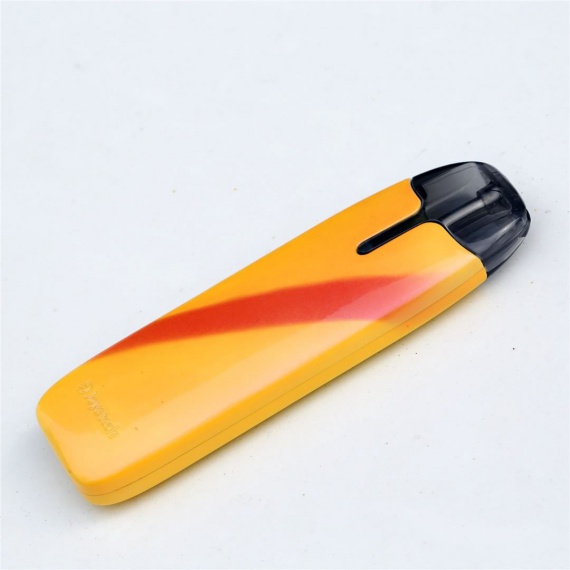 For the rest, we have a completely ordinary AIO set.
Replaceable cartridge decent capacity, which is refilled on the side.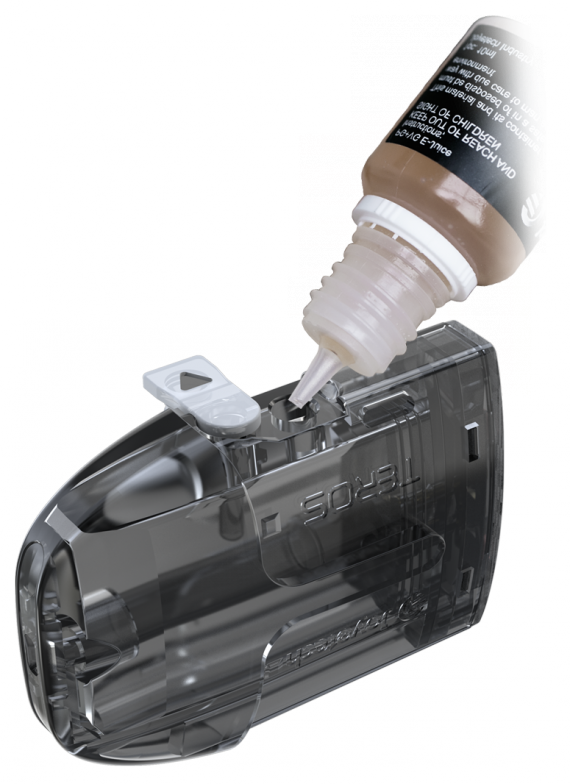 The capacity of the built-in battery also pleased, however, the time of its full charge is unknown. It will be possible to charge it through a special connector at the end of the device.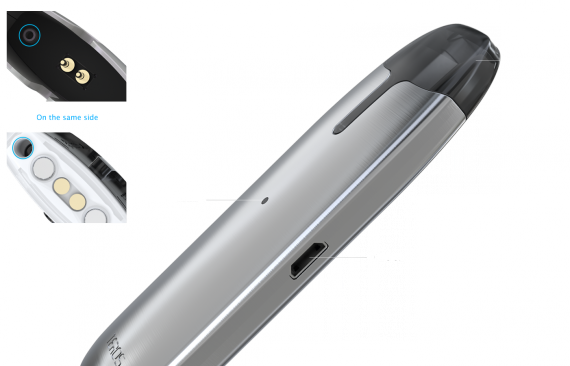 You will not find any buttons on the body of the device – it is activated by puff. Is that the LED battery level indicator violates the "peace" of decoration with their presence.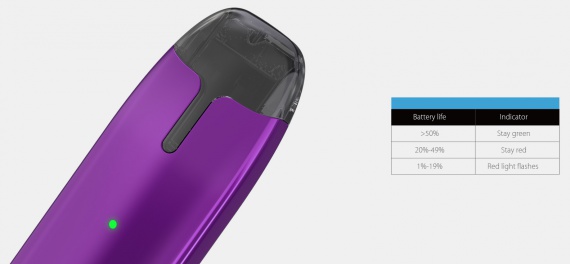 Performance promises to be decent, besides, developers have reported using a "chipset", which provides a lower operating voltage. As a result, the life on one charge is significantly increased. This technology is called ECO tech. It seems that this has already been applied to manufacturers.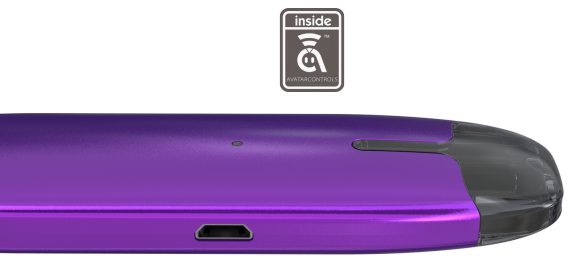 The price of $ 20 – $ 24 is a normal, average price tag.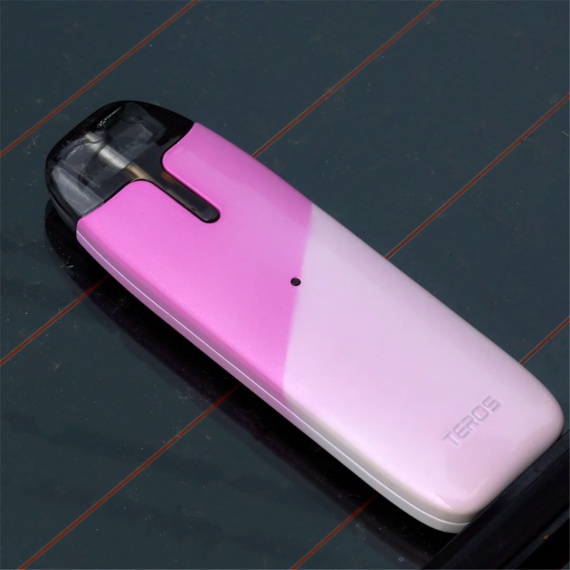 Advantages / disadvantages
+ design
+ dimensions / ergonomics
+ color palette (including special version)
+ battery capacity, coupled with ECO tech technology
Now It's Available :
Joyetech Teros Pod Starter Kit
Hot Sale Recommendation: